ShelfGenie
The Premier Provider of Glide-Out Shelving Solutions
By providing better access, improved storage, and more organizational options, our Glide-Out shelves have allowed homeowners to fall in love with their cabinets and pantries all over again. With ShelfGenie and our affordable Glide-Out shelving solutions, you once again hold the key to kitchen happiness.
Mention The Local Moms Network for free installation with purchase of 4 or more glide-out shelves!
Please call Alex Modica at 203-644-2052
Putnam County PC6564 | Yonkers 5015 | Westchester WC-22211-H09 | Connecticut CT HIC.0624564 | Rockland H-12089-04-00-00
Julian's Interiors
883 Boston Post Rd
Madison
203-245-2221
Margot Roane Interiors
370 Copse Rd
Madison
203-421-0167
Sally Scott Interior Design
800 Village Walk
Guilford
203-458-2903
Julia Phillips, Domestic Design, LLC
Madison
203-494-4315
[email protected]
Total Design Source
180 Main St
Old Saybrook
860-388-0019
Mac Kinnon Interiors
49 N Main St
Essex
860-767-3345
Elizabeth of Essex
2 Ingham Hill Rd
Essex
860-767-0376
Pough Interiors
1 Main St
Essex
860-581-8344
Threetrees LLC
149 Boston Post Rd Suite B
Old Lyme
860-391-8182
Judy Cook Interiors LLC
12 Morris Ln
East Lyme
860-691-1461
Hannah Childs Interior Design
2 Huntley Rd
Old Lyme
860-434-1134
J Steele Design LLC
800 Flanders Rd
Mystic
860-415-9720
Total Plumbing and Heating
Branford
203-481-8111
W J Cole Plumbing Repair & Services
Branford
203-488-2083
J C Kleinkauf Heating & Plumbing Inc
Guilford
203-453-9536
Night Owl Plumbing LLC
Guilford
203-738-9586
Peter White Plumbing LLC
Madison
203-245-2807
Shoreline Plumbing and Heating
Clinton
860-637-7087
Perfection Plumbing LLC
Clinton
860-669-7040
H&M Plumbing and Heating
Westbrook
860-399-0148
William's Plumbing
Westbrook
860-399-5339
Patterson Plumbing LLC
Old Saybrook
860-388-3766
Roger Crampton Plumbing and Heating
Old Saybrook
860-767-7171
R. E. GODWIN & SONS LLC Plumbing and Heating
Essex
860-767-7400
Hank's Plumbing and heating Service
Essex
860-767-1328
G R Beers Plumbing
Old Lyme
860-434-9616
Gregg Landry Plumbing & Heating LLC
Old Lyme
860-434-2224
Furr Plumbing LLC
East Lyme
860-447-8686
Tomaszek & Sons Plumbing, Heating & Pumps, LLC
Waterford
860-443-7565
J&J Plumbing and Heating LLC
Waterford
860-501-6991
All Things Sewer and Drain Care
New London
860-857-1277
Dan Terry Plumbing LLC
New London
860-444-0821
Flynn Plumbing and Heating
Groton
860-445-4439
H J Smith Inc
Mystic
860-536-7925
B + H Bugbee Plumbing & Heating
Mystic
860-572-0274
Genius on the Go is an onsite computer service provider that specializes in Mac Computers and Apple devices. We can make your computer fast again, speed up your Wi-Fi, and help consolidate and backup your digital photos all from the comfort and privacy of your home. Why wait in line when we can come to you.
Contact: 203.682.5656
Email: [email protected] Website: www.GeniusOnTheGo.com Instagram: @geniusonthego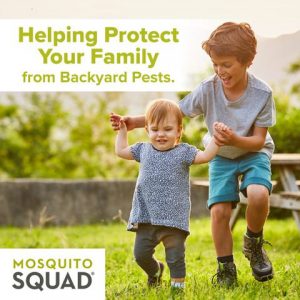 Mention Local Moms for $50 off your season of protection
(203) 989-0054
Visit the website here!
Is there a pet resource we should know about?